---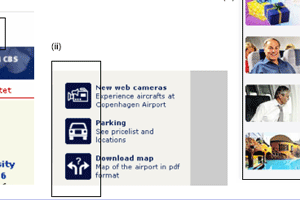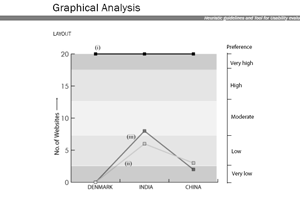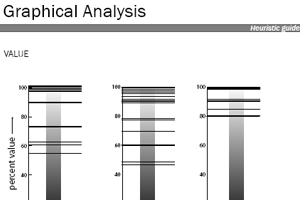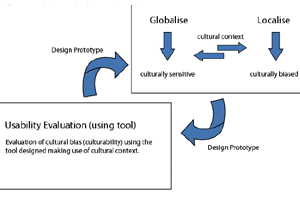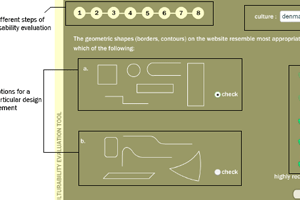 PROJECT BACKGROUND


This Project was done as part of the research done by Indo-Danish cross-cultural usability research group at IIT Guwahati.


PROBLEM

To develop heuristic guidelines and a tool for usability evaluation of web interfaces using cultural context.


PROCESS
Studied websites for three distinct cultures of India, Denmark and China.
Identified the culture specific design elements and numerically recorded the patterns in design for the three cultures.
Statistical analysis of the data thus gathered was done and graphs were plotted to visualise the relationships.
Based on the analysis of graphs each design feature was rated on a five point scale corresponding to each culture.
This five point scale was then used in the design of tool to measure culturability, i.e. cultural sensitivity of a website.
Presented the findings in Indo-Danish research symposium held at IIT Guwahati.